So far there are no variable differences between the areas treated with boron and the areas without. Pictures were taken overhead with the drone and the field was walked. Neither view offered significant differences between the two.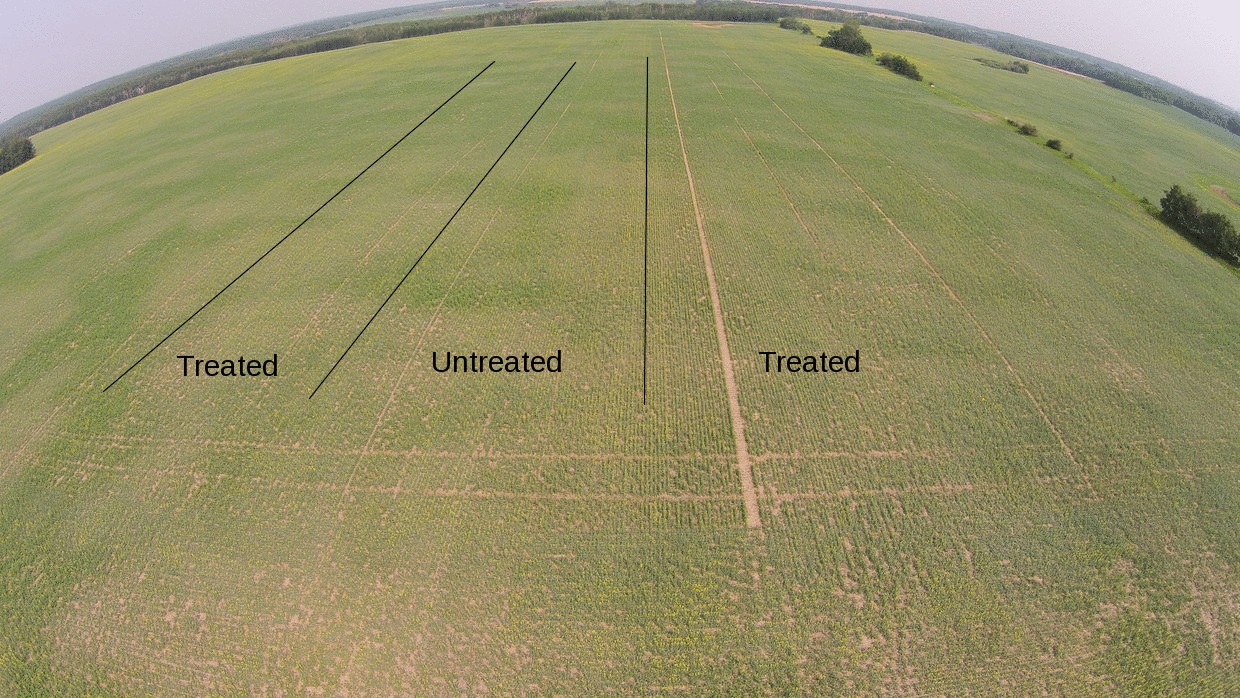 View of the trial site from the air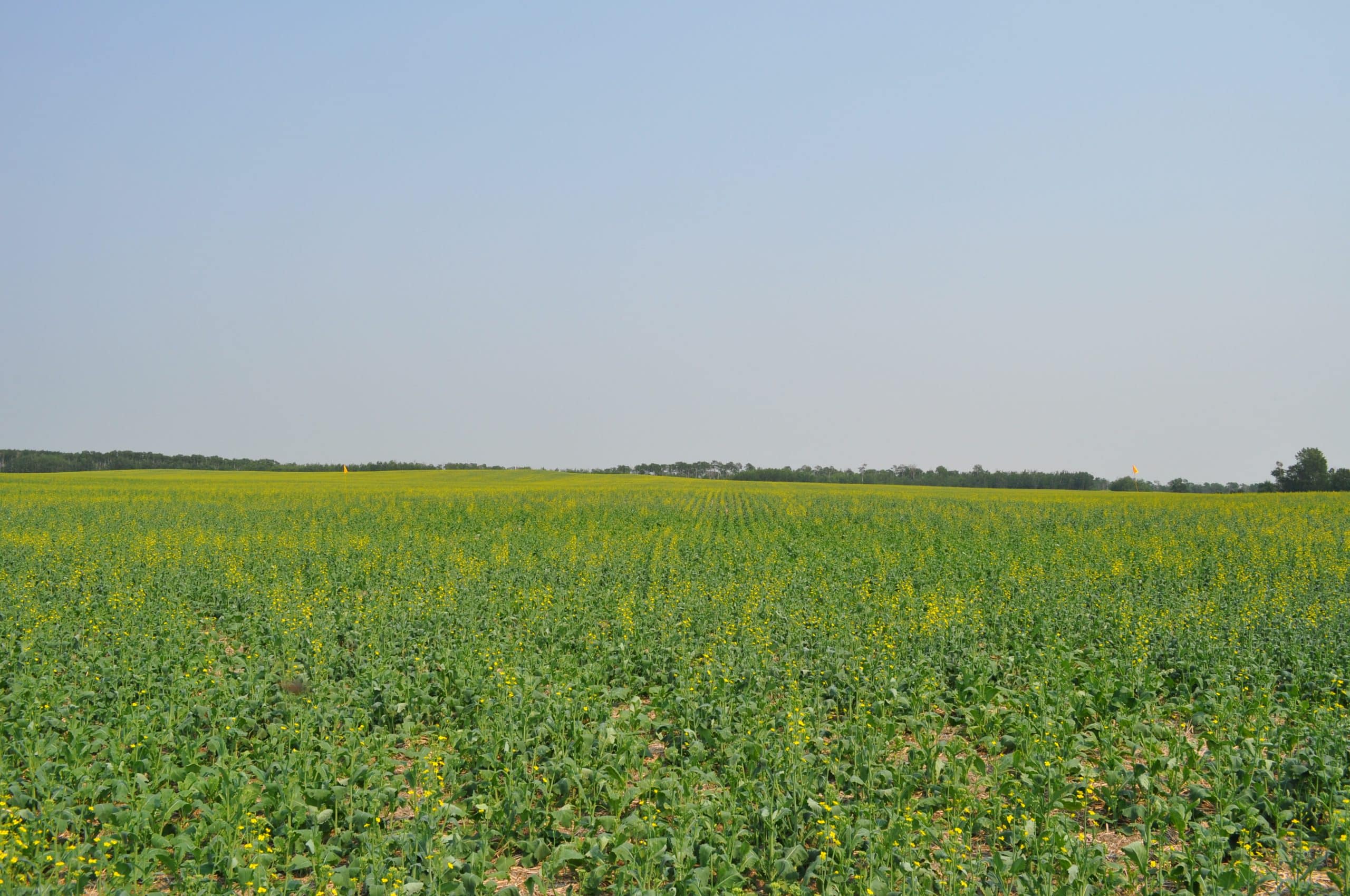 View from the ground – untreated area between the flags
 The crop is currently at the 20% bloom stage and in need of moisture. In certain parts of the field the stems have lost enough turgor pressure that they are drooping towards the soil. Since the last post on June 4th the area has received 38.1mm of precipitation ~ 27.8mm less than the same time period last year.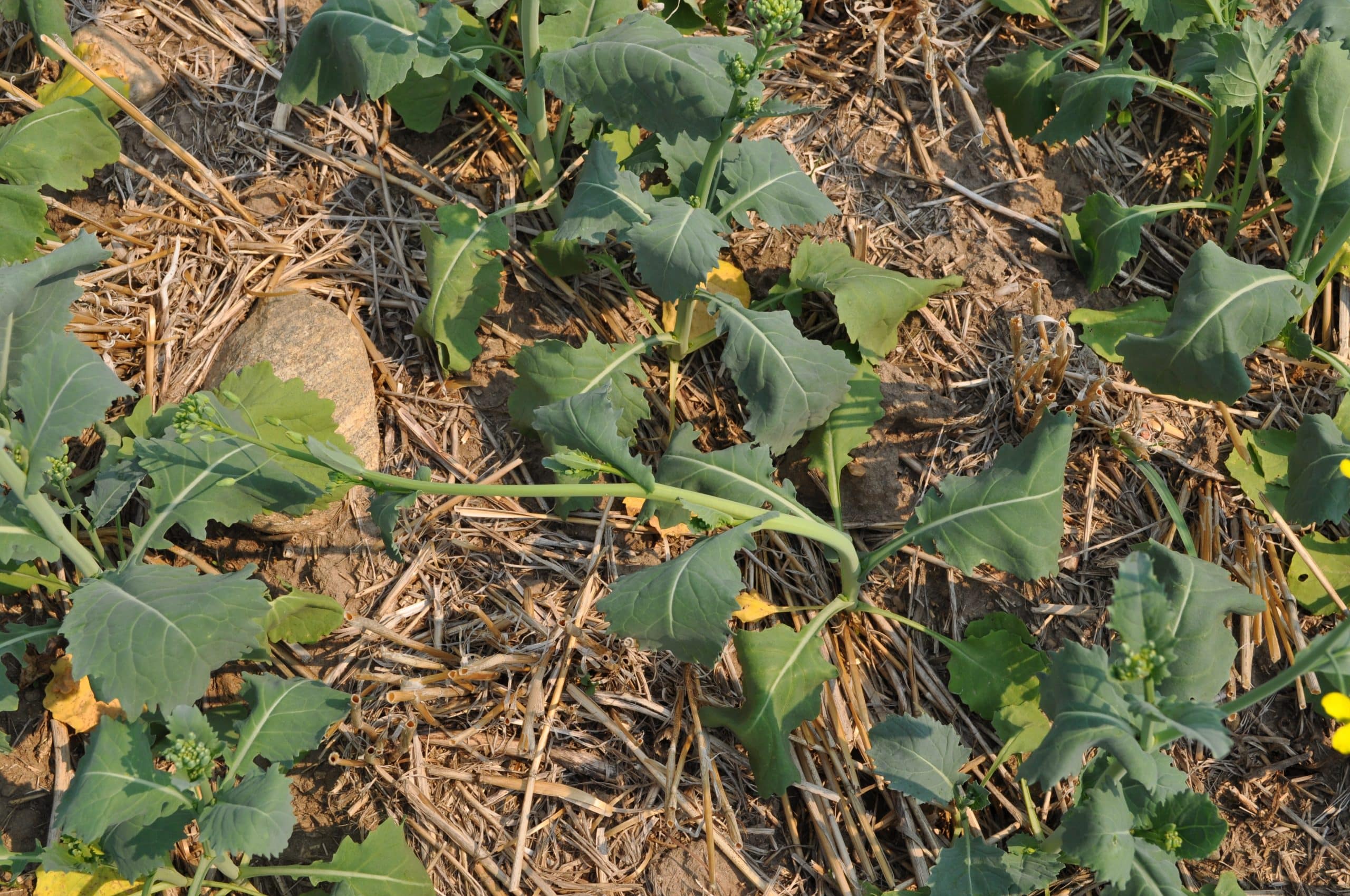 Stay tuned for the next update.