2020 Canola Week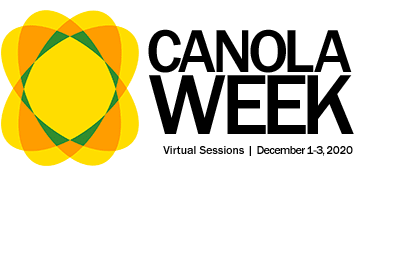 Canola Week is a merger of Keith Downey's Canola Industry Meeting (est. 1970), Wilf Keller's Canola Innovation Day (est. 2003), and the Canola Council of Canada's Canola Discovery Forum (est. 2013). This three-day series of virtual sessions will focus on updating all players in the canola industry on:
• State of the industry, trade, end-use products & markets
• Research and innovation
• Cutting edge technologies
• Agronomic issues and the 2020 crop
• Canola fertility is the particular focus for the Canola Discovery Forum sessions.
Please join us in an engaging, interactive, and informative series of sessions and participate at networking tables to get all your canola questions answered. More information and registration can be found at www.canolaweek2020.org.
Download highlights from past Canola Discovery Forum events
---
Sign up for news
Join our email list to receive news about the next Canola Week and other crop production and innovation events.