To the Canola Council of Canada, social sustainability means helping ensure that people don't just live, they live well – with respect, dignity, health and happiness.
Below you'll learn more about how Canadian canola promotes social sustainability and contributes to healthy diets, healthy people and a healthy planet.
---
An affordable, healthy oil
In addition to being an affordable and delicious cooking oil that's a favourite in home and commercial kitchens everywhere, canola oil is also a healthy oil that contributes to healthy diets and healthy individuals.
Rich in good fats, canola oil can help reduce the risk of heart disease when used instead of saturated fats because it helps reduce bad LDL cholesterol in the blood. Canola oil's unique oil profile promotes good health with: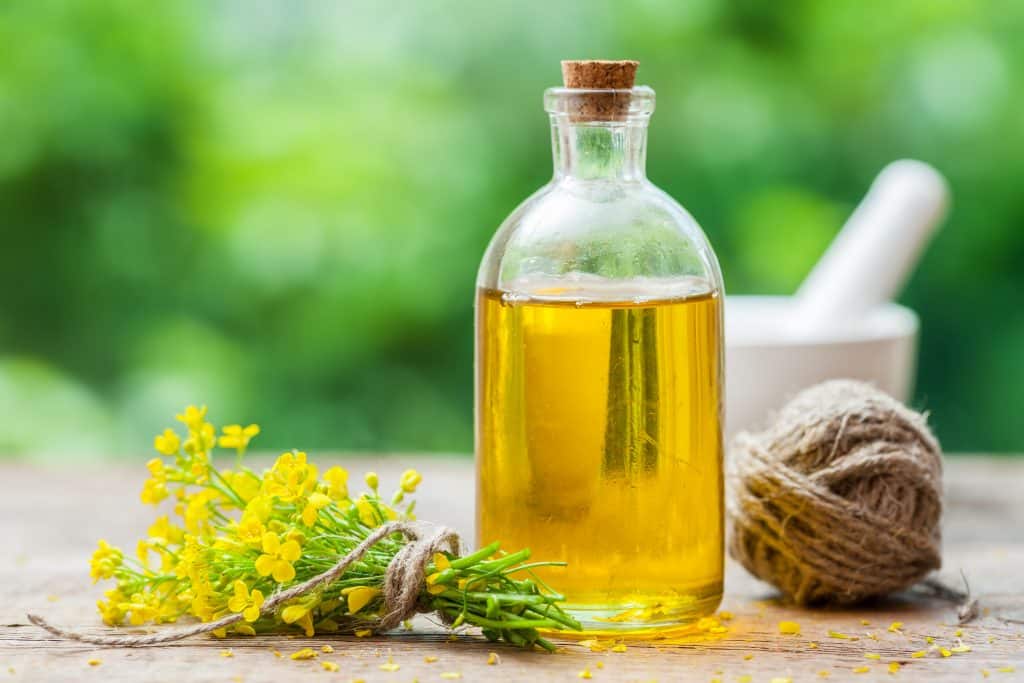 Just 7% saturated fat – the least of the common culinary oils
No trans fat
The most plant-based omega-3 fat of any common cooking oil
High levels of monounsaturated omega-9 fat (oleic acid)
A source of omega-6 fat
Visit CanolaInfo.org to learn more about canola's many health benefits and find dozens of delicious ways to work this heart-healthy oil into your family's diet.
---
Bolstering domestic & global food security
As the planet's population continues to grow, the importance of food security grows with it.
Canola is an affordable and healthy cooking oil and food ingredient for people all over the globe, and since 60% of the world's supply of canola oil comes from Canada, the Canadian canola industry has an important role to play in food security by ensuring the planet has a consistent – and better still, increasing – supply of oil and protein.
To address the world's growing appetite for healthier oils and protein, the canola industry's strategic plan is aimed at increasing yields to meet global market demand of 26 million metric tonnes of canola by 2025. In addition to targets for yield growth, we're also focused on maintaining our global competitiveness in oil and meal content of the canola seed we produce.
Canola's benefits to food security go beyond canola oil. The solid parts of canola seed are processed into canola meal, providing an efficient protein source for dairy herds, livestock, poultry and fish.
Canola meal has the potential to be a plant-based source of protein for healthy diets, as well. That's one reason why the CCC has joined the innovation supercluster known as Protein Industries Canada, an industry-led, not-for-profit organization created to position Canada as a global source of high-quality plant protein and plant-based co-products.
---
A valuable crop that helps Canadian communities prosper
The social value of canola goes beyond the health and nutritional benefits it provides to those who consume it. It also provides a strong and stable source of revenue, employment and prosperity to everyone in the canola value chain and surrounding rural and urban communities.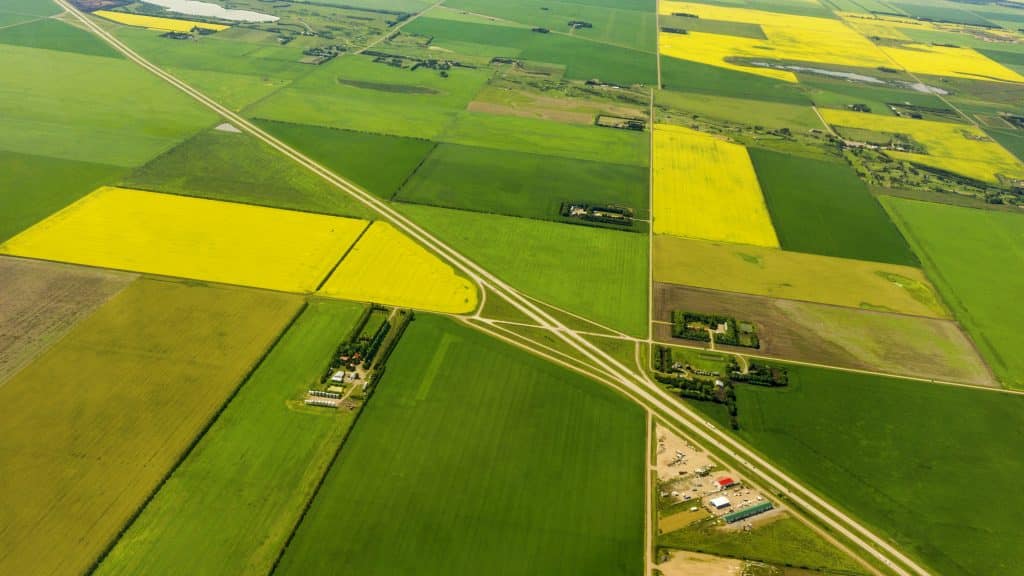 As one of the country's most valuable crops, canola helps drive Canada's economic engine and provides it with revenue, employment and investments that help Canadians work, live and thrive.
Approximately 207,000 full-time equivalent jobs are supported by the canola sector, comprising 144,000 paid jobs and an additional 63,000 family members (beyond the growers themselves), who support and are supported by canola farming operations.
Over the past decade, these jobs have provided a stable source of income for Canadian families as the canola industry has matured into a reliable mainstay of the Canadian economy.
Canadian canola growers are a key part of our industry; about 97% of Canadian farms are family-owned and operated, and these farm families enhance the social fabric of rural communities.
Processing canola also plays an important role in supporting the communities where canola is grown. These 14 processing and refining plants provide a backbone to rural economies such as Camrose, Alberta; Yorkton, Saskatchewan; and Altona, Manitoba. They generate employment for plant operators and engineers, and services of many trade professionals keep plants running. As wages are spent, this creates more jobs beyond the plant itself. When you add it all up, the 780 jobs at processing plants turn into 7,670 jobs that are spread all through the communities across Canada, delivering an economic impact of nearly $6 billion annually1.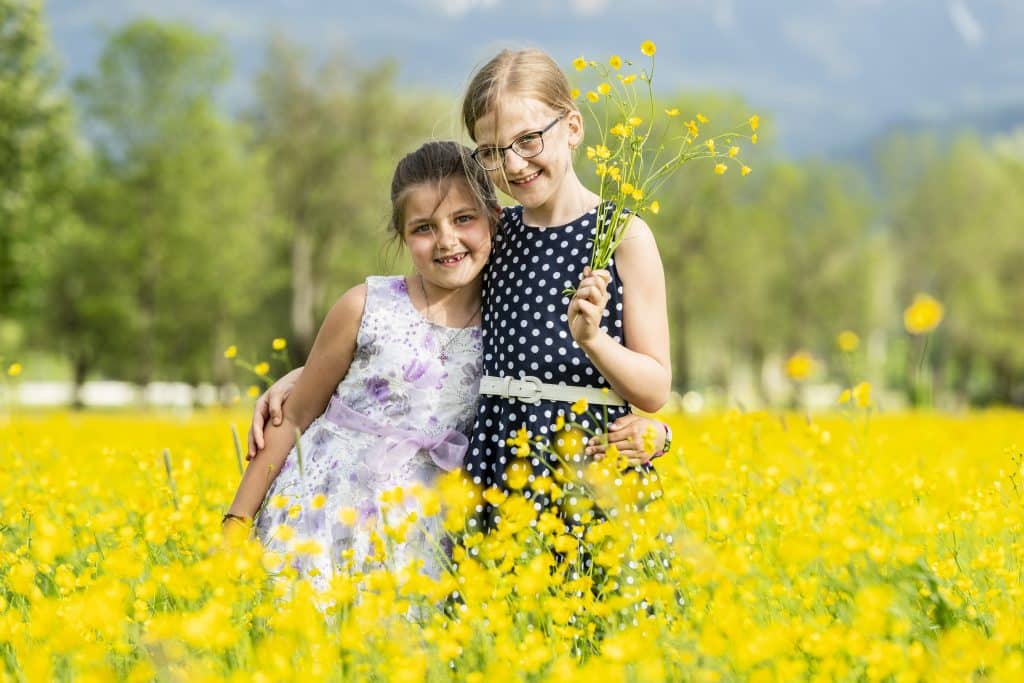 Once a processing plant is built, the surrounding community knows it will be a steady source of employment for many years to come. And farmers know that it will be a source of a steady demand for the canola they grow. While the greatest impact is in the Prairies, where the vast majority of canola is grown and processed, canola's benefits also extend to communities from coast to coast.
The industry generates jobs and wages in Ontario, Quebec, British Columbia and the Maritime provinces, where canola impacts port activities, processing and refining, food end uses, transportation and the livestock sector.
Learn more about how canola contributes to the economic sustainability of all Canadians.
Footnotes