As farmers prep for harvest, some may want to consider how the combine can be part of their integrated weed management (IWM) strategy.
Breanne Tidemann, research scientist with Agriculture and Agri-Food Canada, has been researching combine weed seed destructors. They're not perfect because some weed seeds will shed their seed before harvest and some weed seeds, like thistles, are too light and fluffy, but no IWM practice is perfect. When farmers employ a few of these imperfect tools, they can start to get close to long-term weed control that prevents herbicide-resistant weeds from taking hold and keeps yield loss to a minimum.
A weed-seed destructor mounted on the combine puts all chaff through a cage mill, a design similar to a rock crusher. Any weed seeds in the chaff are destroyed. Three companies that produce these integrated mill systems are compared in the image below.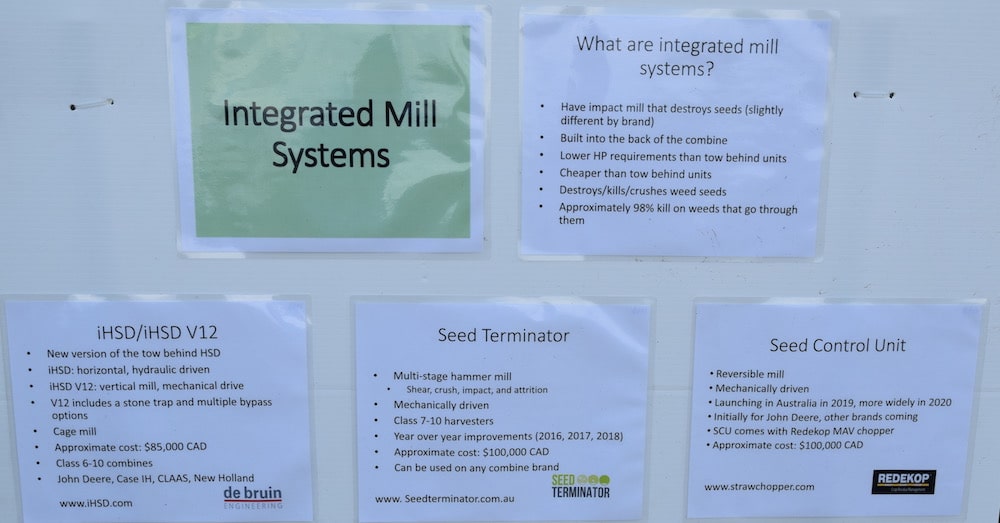 Tidemann participated in a podcast at canolaPALOOZA, and the conversation included a discussion on seed destroyers and their place in an IWM program. Listen to the podcast.