The yield advantage for early seeding can be significant. Seeding early May versus late May or early June, providing that crop conditions allow for it, is a relatively low cost way to increase yield and profit from the crop.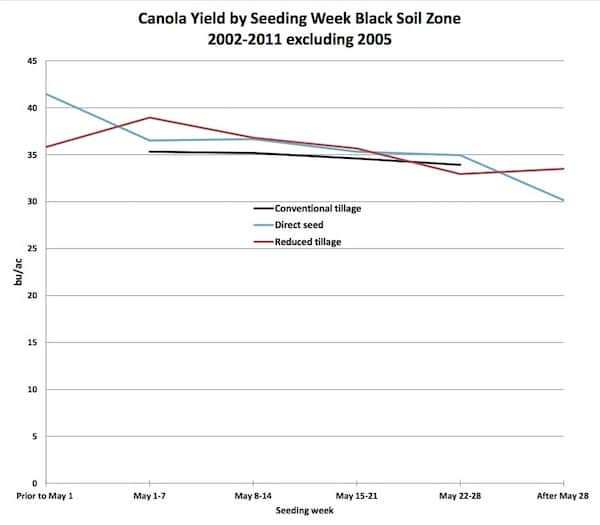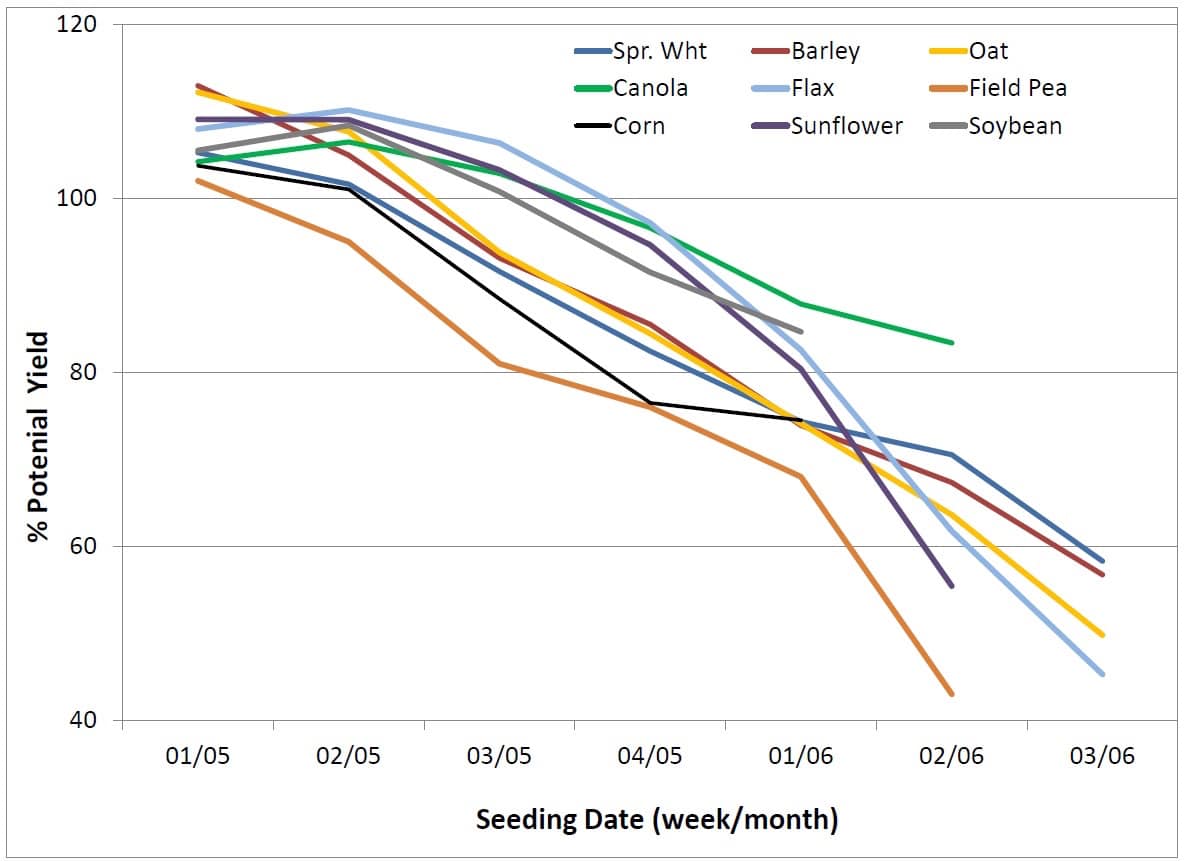 Keep in mind that a well established crop seeded in mid May could out-profit a thin crop seeding in late April. That is because a well-established uniform crop will often outcompete many yield limiting factors such as flea beetles and weeds that may result in increased management costs for a thin early crop. This is explained in more detail here.
The Canola Encyclopedia acknowledges that while growers know they want to seed early, seeding date is often dictated by factors outside the grower's control. These include:
—The field has to be able to support tractor traffic. This depends on the amount of snow and runoff, soil texture, spring precipitation and temperature, slope, and residue. As well, the field has to be dry enough to ensure the canola is not "mudded in". The field may support the tractor and drill, but soil does not fill in properly over the furrow and packers mud up and slide. Seed placement and seed to soil contact suffer, resulting in inconsistent seed depth and uneven emergence.
—Pre-seed herbicide applications to control winter annuals and cool-season weeds may push back seeding dates, especially since growers want to make sure weather is warm to ensure good herbicide uptake. When seeding without pre-seed weed control, a post seeding/pre-emergent or early in-crop application will be necessary.
Further reading:

Early to mid May ideal time to seed canola