Ralph Wright, who leads the agro-meteorology division with Alberta Agriculture and Forestry, joins Canola Council of Canada agronomy specialist Autumn Barnes and host Jay Whetter in a discussion about frost risk and canola seeding dates. While the discussion focuses on Southern Alberta, growers and agronomists in all regions will learn from the discussion about frost data and probabilities. Here is a link to the weatherdata.ca site Ralph mentions in the podcast. Below are some frost date graphs for various regions across the Prairies.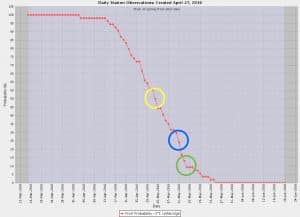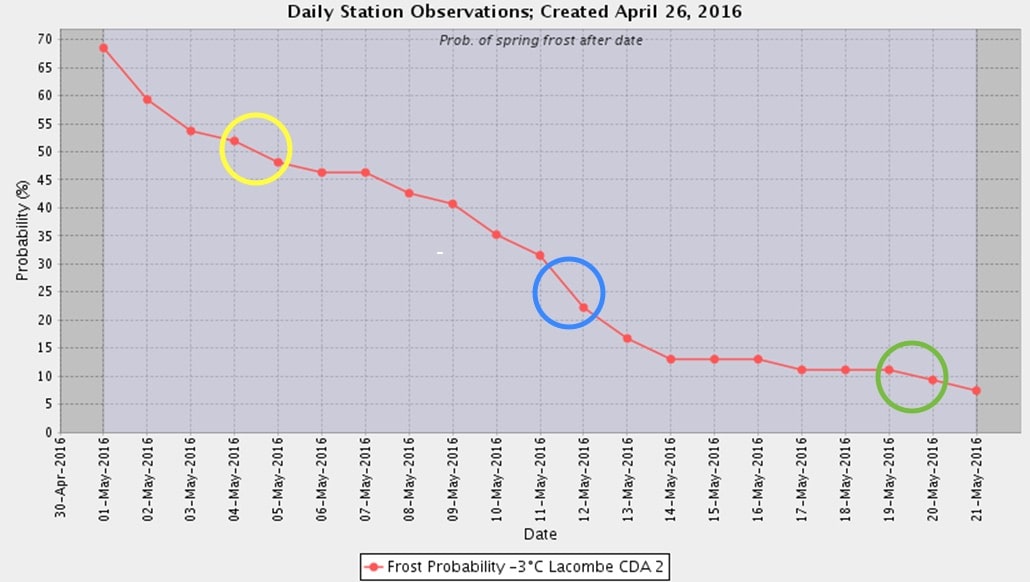 To get a graph for other Alberta regions, go to the Weather Station Data Viewer at weatherdata.ca, then take these steps:
—Select the Normals tab (left of the map, at the top)
—Click station of interest on the map
—Select "frost probability -3°C" or another option in check boxes
—Select date range. Late April to late May dates would be suitable.
—Then choose to graph, view or download the data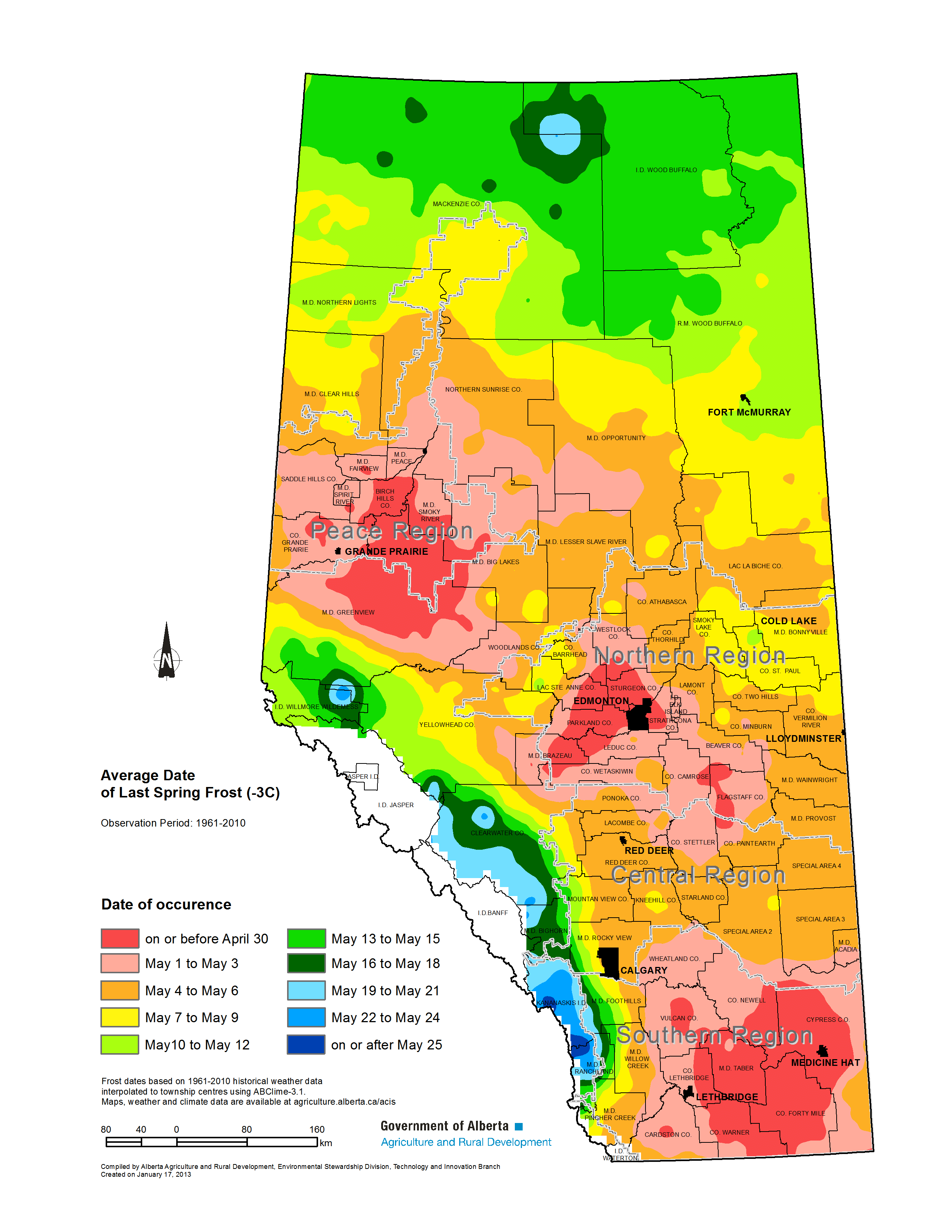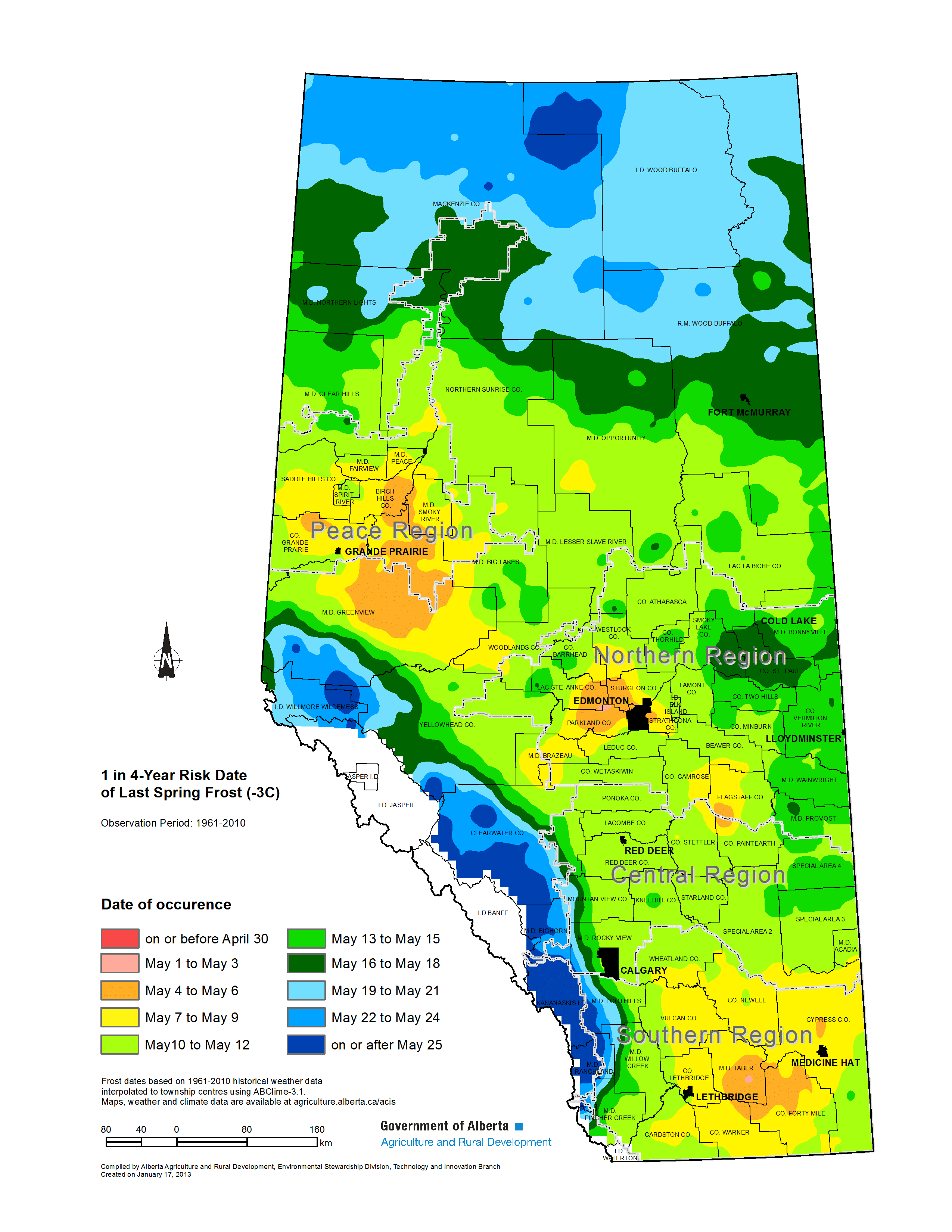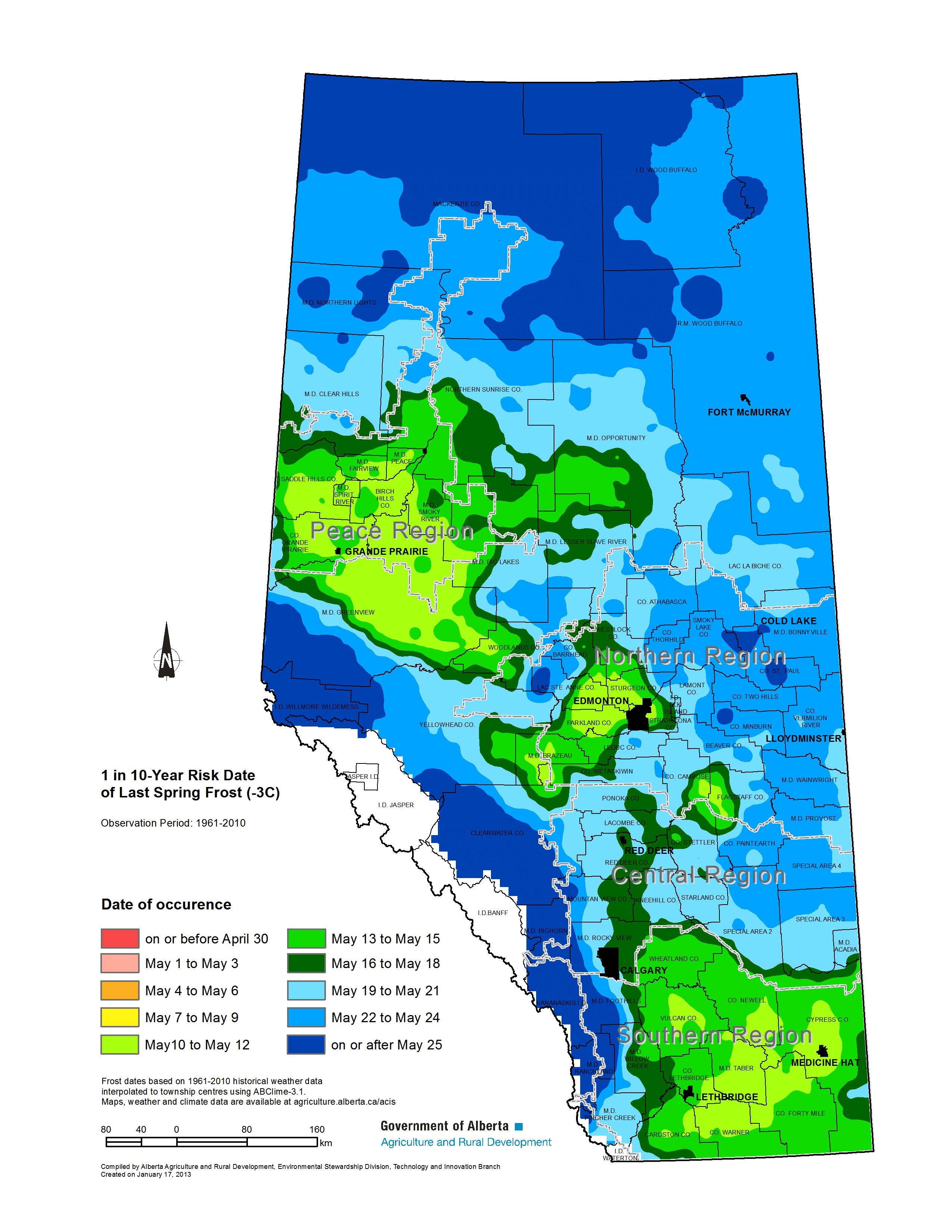 Saskatchewan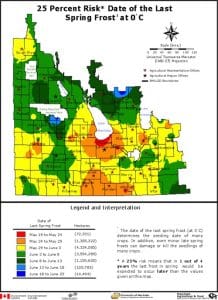 Manitoba has more agroclimate maps here.