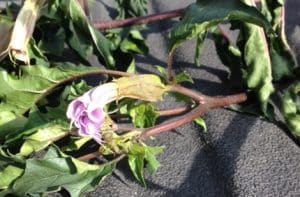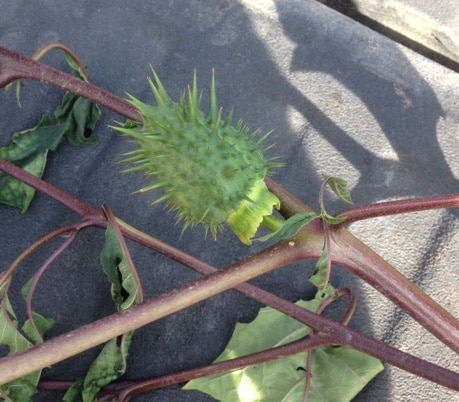 Weed management includes a keen eye for the unusual. "Unusual" can be suspicious patches of common weeds (herbicide resistance?) and presence of new unknown weeds.
Jimsonweed is, for many, an usual and unknown weed. It was reported in several Alberta canola fields a couple weeks ago, and has now been confirmed in fields in 11 Alberta municipalities.
Jimsonweed (Datura stramonium), also known as devil's trumpet, is a naturalized annual herb found across most of southern Canada. It thrives in hot climates where soils get very warm. While it is currently listed as one of the 21 prohibited noxious weeds on the federal weed seeds order, the Canadian Food Inspection Agency (CFIA) has proposed re-classification from prohibited to primary because it is already found in many parts of the country. It is a designated noxious weed on the Manitoba Noxious Weeds Act but presence on land is not regulated by the Saskatchewan or Alberta Weed Control Acts.
If you find jimsonweed or any other unusual weed, contact a provincial weed specialist or CCC agronomist to help with identification and discuss containment and management strategies.
Further reading: