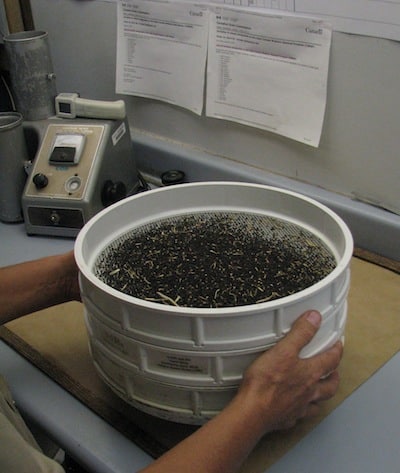 Who loves this heat? Anyone with combining to do is loving the current highs, but remember, canola stored hot does increase the storage risk. Turn on those aeration fans.
When to spray weeds? Wait for weeds to regrow after harvest. This provides a bigger target for herbicide. And know the weeds present. Perennials can be sprayed earlier than winter annuals.
Why so green? Some growers have found high green counts in their harvest samples. Warm weather, high moisture and time can help reduce green caused by rapid drydown. Nothing will help green locked by frost.
How much seed? The approach to seeding rates can be much more refined that just 5 lb./ac. A harvest plant count, green assessment and attention to seed weight can help growers find the right seeding rate.