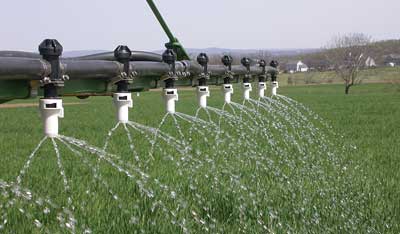 Excess moisture can reduce soil nitrogen levels through leaching and denitrification. A top dress could address this. But excess moisture and other weather factors that set back the crop may also reduce overall yield potential, which means the crop may not take up as much nutrient anyway.
The top dress decision is much easier when (1) the crop is strong and well established, (2) moisture levels are good and (3) the crop has more yield potential than anticipated when fertilizer rates were first chosen and applied.
Soil samples taken from you usual benchmark locations may identify nutrient shortages. A soil sample taken this week should provide results in time to get nitrogen top dress on before the ideal 5-leaf stage.
Top dress tips
How to top dress N
Equipment for top-dressing fertilizer