The 2013 International Clubroot Workshop was last week in Edmonton. Here are our top 10 tips from the event:
10. Stick to known clubroot management steps. See the recipe for clubroot management for details.
9. Know your municipal or county clubroot regulations.
8. People who walk fields as part of their job need to wear new booties or properly disinfected rubber boots for each field.
7. Follow clubroot management and prevention steps in all crops, not just canola. Moving soil spreads clubroot — even if the drill is going from a wheat field to a barley field. Brassica weeds also host clubroot, so control them in all crops.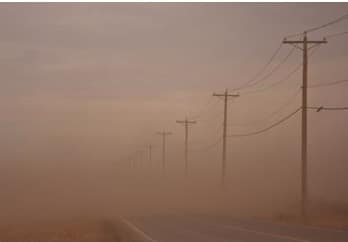 6. Reduce tillage to reduce soil movement. Anything that makes it easier for soil to move makes it easier for clubroot to move.
5. An average cultivator will have 75 pounds of soil on it after tilling a field and the tractor may have 200-300 pounds. Soil on equipment is the top vector for moving clubroot from field to field, farm to farm. Scraping and brushing off equipment before leaving a field removes 90% of soil. Pressure washing takes that up to 99%. Disinfectant handles the final 1%.
4. Clubroot-resistance varieties effectively manage the disease, but rotate varieties and follow longer canola rotations to preserve this resistant trait on your farm. Remember that while crop rotation can help reduce the disease, crop rotation will not prevent clubroot from arriving on farm, will not prevent clubroot from spreading to rest of farm, and will not eliminate the disease.
3. You can make a difference on your own farm, even if neighbours are not following clubroot management and prevention steps.
2. Identify clubroot early. That way you can slow it's spread throughout a field and throughout the farm.
1. Have a plan to manage clubroot. Don't wait until clubroot manages you. Whether you're a farmer, agronomist, county/municipal staff, extension, or from the oil & gas industry, you need a clubroot management plan. A plan should include answers to the following: How will you quarantine a field? How will you plan your field work? When will you sanitize your equipment? When will you use resistant varieties? Visit www.clubroot.ca for help with your plan.