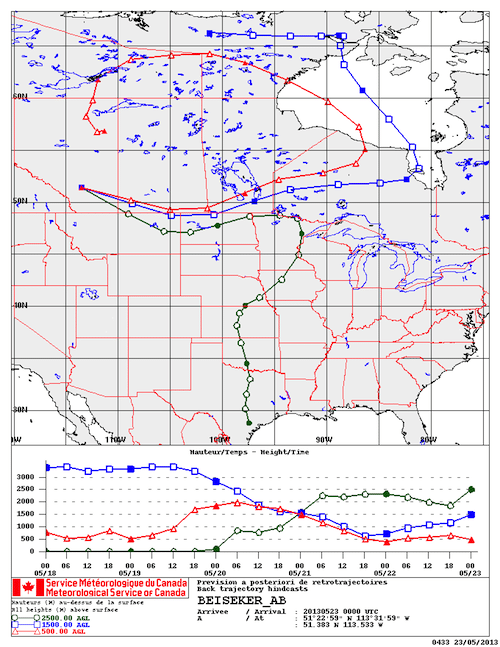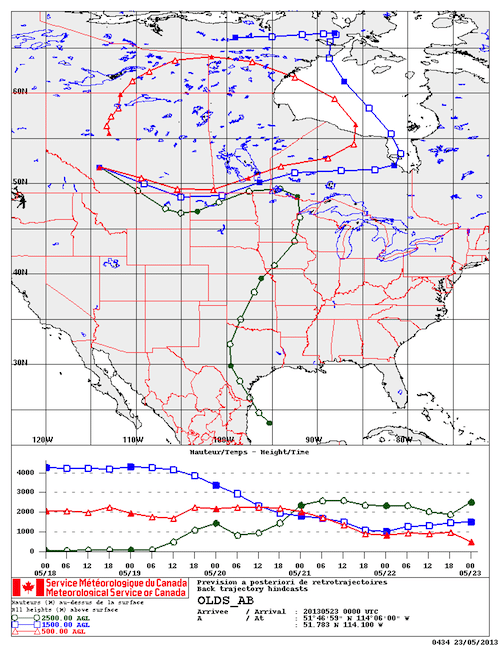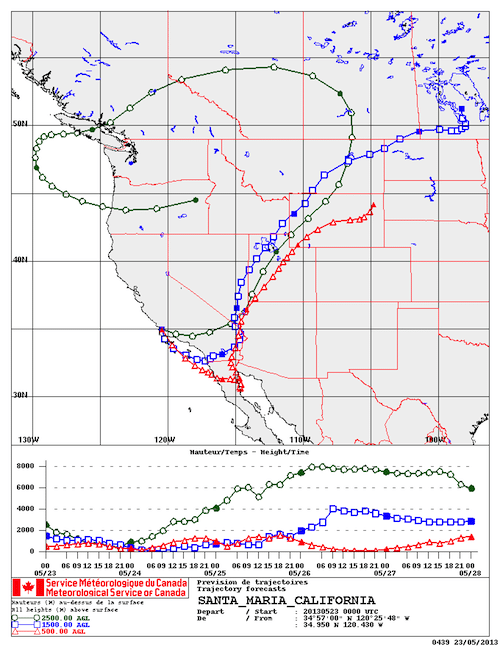 South winds from Texas and California reached the Prairies in the past week. Texas is one area where aster leafhoppers overwinter in large numbers. Texas winds turned toward Manitoba May 15, and two sites in Alberta — Olds and Beiseker — had Texas winds arrive today.
California/Mexico winds have been blowing into the Prairies the past three days. The map shows the latest trajectory. These winds can carry diamondback moth.
This does not mean the insects have arrived, just that the winds that could possibly carry them have arrived. Manitoba traps have very low levels of diamondback moth, and no evidence yet of aster leafhopper.
Late arrival of the south winds this year (they arrived April 1 last year) does not necessarily reduce the risk of aster yellows infection in canola and other crops. Chrystel Olivier, research scientist and aster yellows expert with AAFC in Saskatoon, says everything is later this year, so leafhoppers will be here during the early stages of canola. She says the situation is probably different for South Alberta, where seeding started 3-4 weeks ago.
AAFC has trapped a few leafhoppers, and is testing them to see what percentage carries AY phytoplasma.