Want to improve canola stand establishment on your farm or for your clients? Canola Discovery Forum 2018, October 22-23 in Banff, will focus on the major issues that help or hurt canola emergence and seedling survival. You will leave with a better understanding of future best practices that will improve the return on investment for canola seed and overall profitability of the crop.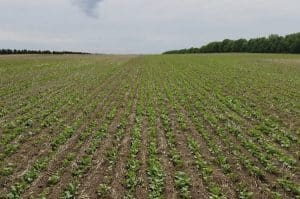 Topics include:
Why don't all seeds germinate? In some cases, perfectly healthy vigorous canola seeds just won't germinate in the field. Instead, they settle into a longer-term 'secondary' dormancy. Sabine Gruber from the University of Hohenheim in Stuttgart, Germany will explain the role of genetics in secondary dormancy, which may help explain why not all canola seeds germinate in the field.
What can we learn from other small-seeded crops? Kevin Walsh with Seminis Vegetable Seeds talks about his experience with stand establishment challenges and solutions from other small-seeded crops.
As well as…
Herbicide stewardship & managing low plant densities, with Rob Gulden (University of Manitoba)
Fertility for optimum stand establishment, with Patrick Mooleki (Agriculture & Agri-Food Canada)
Early season insects and canola stand establishment, with Ted Labun (Syngenta)
Seeding technology panel, with Curtis de Gooijer (Bourgault), Kris Cherewyk (Vaderstad), Yancy Wright (John Deere)
Optimum canola plant densities and InVigor Rate data, with Jared Veness (BASF)
The value of wild spaces in canola production, with Paul Galpern (University of Calgary)
See the complete agenda.
Registration and more information on the two-day conference.