What is a moisture probe? The basic Brown soil probe is a 5/8" ball welded to a 1/2" diameter rod, with a T-handle at the opposite end. It was developed to determine the depth of moist soil.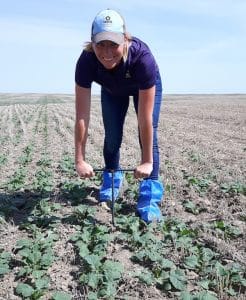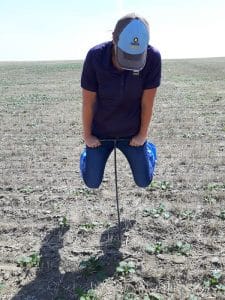 How to use it? Grasp the "T", push the 5/8" ball into the soil. Do not turn or twist it. It will only penetrate to the depth of moist soil, stopping when it hits a region of dry soil or a stone. Sample at several locations. It stops regardless of the mass or determination of the pusher.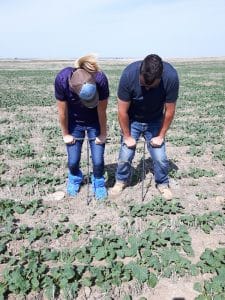 What does it tell you? The probe shows the depth of plant available moisture.