FarmTech Conference is January 26-28 at the Edmonton EXPO Centre at Northlands. Alberta Canola Producers Commission hosts FarmTech along with Alberta Barley, Alberta Pulse Growers, Alberta Seed Growers Association and Alberta Wheat Commission. FarmTech info.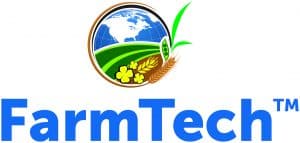 FarmTech features more than 50 sessions by a world-class lineup of speakers on everything from global knowledge to local perspectives. The Agricultural Showcase features the latest in products and services for crop producers.
Canola presentations to look for:
—CCC agronomy specialist Angela Brackenreed speaks on "Managing Canola Harvest" during break out sessions on Tuesday, January 26 at 1:00 and Thursday, January 28 at 10:15.
—ACPC's AGM is Tuesday, January 26, at 2:15. Those who want to attend the AGM only do not have to register for FarmTech.
Full registration is sold out but some individual day registrations are still available. Register now.