Have you seen nutrient-related patterns in crops that follow canola? John Heard, crop nutrition specialist with MAFRD, has observed that crop (winter wheat, spring wheat, barley and especially soybeans) looks much better "over" the previous year's canola swath.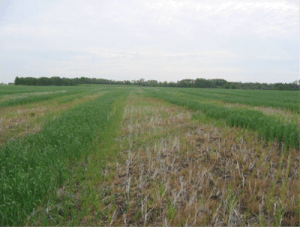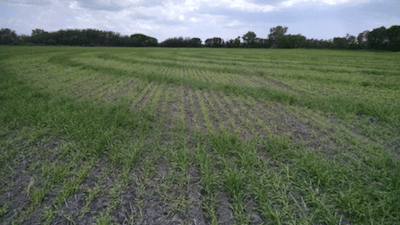 Heard says it often is more obvious in light textured or sandy soils — often on former hayland with round bales removed yet little if any manure returned. A soil test or tissue test will usually reveal that lack of potassium (K) is the issue, Heard says, with soil test K levels often 50 ppm or less away from the previous year's swath.
The crop is better under the previous canola swath because there is slightly higher soil K levels.
A 50 bu./ac. canola crop may take up about 120 lb./ac. of K2O but removes only 23 lb./ac. The potassium in the straw is mobile and if several rainfall events fall on the swath before combining, potassium will bleed out below the swath. Since a six-foot swath contains all the straw from a 30-foot or wider cut, the K is concentrated. And so the following K-loving crop finds sufficient K below the swath, but inadequate between swaths.
The cure: A soil test and appropriate potassium applications.