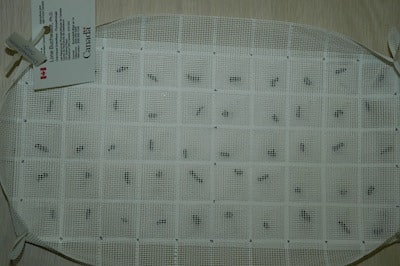 Want to get involved in a research project? Here are three studies looking for grower partners:
Sclerotia depots. AAFC research scientist Lone Buchwaldt is looking for growers across the Prairies to put a small sclerotia depot in one of their fields. Buchwaldt is testing these depots to see if they can help estimate the sclerotinia stem rot risk. Click here for a tutorial and more information on the depots. Contact Lone at lone.buchwaldt@agr.gc.ca.
Ultimate Canola Challenge. As part of UCC 2015, the CCC agronomy team is looking for 12-15 growers who are using boron this year and would like to test if it is worthwhile. The CCC agronomy specialists will help growers with the trials. Growers interested in participating in this boron trial can contact CCC agronomy specialist Nicole Philp at philpn@canolacouncil.org or 306-551-4597. More on UCC 2015
Canola storage study. With continued support from the Canola Council of Canada and the provincial canola growers' associations, the Prairie Agricultural Machinery Institute (PAMI) is planning to continue its evaluation of best practices for summer storage of canola in 2015. PAMI is looking for partner canola producers in Saskatchewan to assist with data collection. If you have canola with a moisture content of at least 7% that will be stored on-farm into July 2015 and are willing to participate in the study, please contact Joy Agnew at PAMI for more information. Phone 1-800-567-7264 or email jagnew@pami.ca.
Swede midge monitoring. This is not a research project, but Alberta's Pest Monitoring Network is looking for people to manage Swede midge traps in Beaver, Minburn, Wetaskiwin, Lamont, Two Hills and Smoky Lake counties. Those interested please contact bugs.r.us@gov.ab.ca.