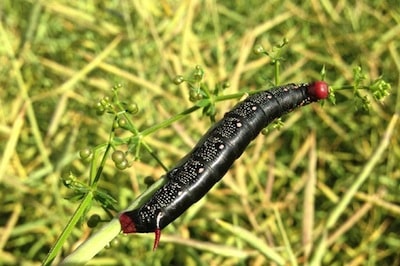 If the embedded quiz below does not work on your device, click here.
Create your free online surveys with SurveyMonkey , the world's leading questionnaire tool.
Answer: Hawk moth larva. This is not a threat to canola. In fact, it prefers to eat cleavers — as you can see by the photo — which makes it a beneficial insect for canola growers. There are many hawk moth species. This species is actually called the bedstraw hawk moth (Hyles gallii) for its love of cleavers (a.k.a. bedstraw). Adam Fink photographed the black colour variant.