Of all the glyphosate applied in the pre-seed window in Western Canada in 2017, 73% was applied alone. Only 27% was tank mixed. That's according to data Monsanto presented at meetings this winter.
This is trending in the right direction – 82% of pre-seed glyphosate was applied alone in 2013 and 76% in 2016 – but tank mixing multiple modes of action is generally considered one of the best ways to avoid herbicide-resistance. We want to see that tank-mixing number grow substantially.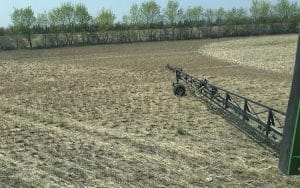 Tank mix options for glyphosate ahead of canola
Bromoxynil has been shown to have better activity on volunteer canola than carfentrazone, but legume species (like black medic) will tolerate bromoxynil alone, so carfentrazone is better on these weeds. The combination of bromoxynil and carfentrazone is quite complimentary and generally gives better overall control than either alone.
With the discovery of glyphosate-resistant kochia in all provinces on the Prairies, it is important to apply glyphosate with a tank mix partner on this weed, especially.
Further reading: