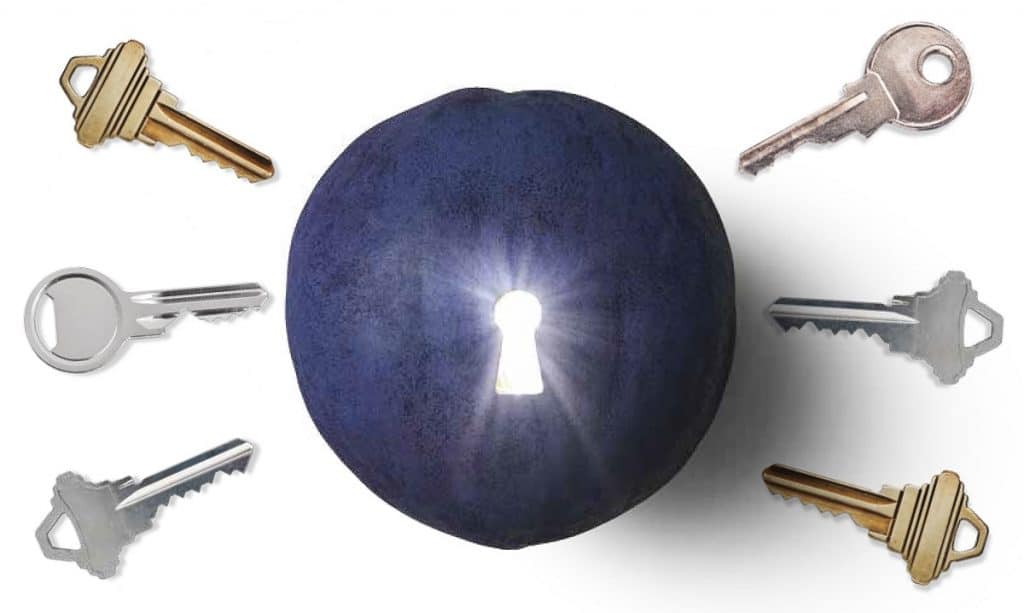 We know canola can yield more. Average yields are just a fraction of what current hybrids achieve in plots and on top-yielding fields. So how can growers make better use of this genetic potential?
by Jay Whetter
---
Canola can hit the century mark. Jonathon Sammons had a small canola field in southwestern Ontario exceed 100 bu./ac. in 2015. That same year, Florian Hagmann of Birch Hills, Sask., reported 111 bu./ac. on a quarter section. It happens.
Yet the Canadian average has cracked 40 only twice, in 2013 and 2016. Genetic potential for yield is not being realized. Not even close.
Sammons from Redickville, north of Shelburne, won Ontario Canola Growers Association's (OCGA) one-acre yield challenge in 2015 with 5,199 pounds (104 bushels) per acre. He says the whole 10-acre field yielded over 100 bu./ac.
Rains were timely that year. And that particular field had been in hayland "sod" for five years, which might have been the difference-maker. Otherwise applied nutrients – 85 /ac. of starter fertilizer and 350 lb./ac. broadcast – were the same as Sammons' other 600 acres of canola, which averaged 70 bu/ac.
Hagmann seeded his 111-bushel 2015 canola field May 22 into wheat stubble. The rotation had been canola-wheat since 2009. Before that, it was in alfalfa for three years.
An aggressive crop nutrition program powered his yields. At the time of seeding, Hagmann applied 102 pounds of nitrogen, 36 pounds of phosphate, 14 of potassium and 25 of sulphur per acre, as well as small amounts of copper, iron, manganese and zinc. Then he applied four rounds of in-crop fertilizer, including two added to the herbicide. Total in-crop nitrogen was 14 lb./ac., with smaller amounts of the other seven nutrients applied at seeding. The field had six per cent organic matter in the top six inches, adding an estimated 60 pounds of nitrogen per acre through mineralization. Including soil reserves down to 24", total available nitrogen was 212 lb./ac. Fertilizer cost was $270 per acre.
While 111 bu./ac. might seem too good to be true, Hagmann has been a top-yielding grower in Pioneer's yield challenge for years, says Mark Kucharan, marketing communication specialist with DuPont Pioneer. Hagmann had an 800-acre field average 92 bu./ac. in 2016.
"We had to bump up our nitrogen rate in the 2016 field to 140 lb./ac. compared to the 2015 field because of lower organic matter, but otherwise I think this formula can produce consistently high yields as long as soil conditions and moisture are there," Hagmann says, adding, "I firmly believe this was a profitable crop."
CANOLA 100 AGRI-PRIZE
Agri-Trend's Canola 100 Agri-Prize is designed to push yields. Rob Saik, former Agri-Trend CEO, started this race to 100 bu./ac. after the Canola Council of Canada (CCC) launched its strategic plan to achieve a Canadian average canola yield of 52 bu./ac. by 2025. The CCC saw a potential market for 26 million tonnes of canola by 2025, but in order to meet that potential and maintain Canada's share of the global canola market, yields would have to rise.
"Agri-Trend was already achieving 52 bu./ac. with a lot of our growers," Saik says, so he started the contest to motivate a new yield benchmark. He found inspiration in Peter Diamandis's XPrize Foundation, which drives innovation through competition. "Many of the great advances in civilization were done by people competing for prizes," Saik says. "For example, margarine was created when Napoleon launched a competition to find a way to provide more fat for his army."
To enter, growers pay $100 to register a field. Then, if the field is a potential winner, they pay another $1,000 at harvest to verify the results. The first to verify 100 bu./ac. in a continuous 50-acre block of spring-sown dryland canola wins. The contest launched in 2015 with no winner. In 2016, 80 farmers paid the $100 to register a field and of those, 16 paid the verification fee. Results were not available at press time, but Saik says, "If we have 10 of those achieve yields of 80 bu./ac. or more, we have a new paradigm for yield potential."
KEYS TO HIGHER YIELD
Growers have many ways to pour money into a crop, including machinery, seed, macronutrients, micronutrients and crop protection. Which make the biggest difference?
The following seven critical factors for higher canola yields come from veteran Agriculture and Agri- Food Canada research scientists Bob Blackshaw and Neil Harker along with Alberta Agriculture and Forestry oilseed specialist Murray Hartman.
Adequate and timely rainfall.
Adequate fertilizer at the right time and place to reduce losses and limit adverse effects on seed germination.
Early weed removal.
Cool temperatures (less than 27°C by day and less than 16°C at night) during flowering and pod development.
Adequate control of diseases and insect pests.
A hybrid variety with high potential for the area and appropriate disease resistance.
Crop rotation. "Our research has shown that a three-year rotation is better for yield than two years and definitely better than continuous canola," Blackshaw says. "Also we've seen some positive benefits to canola following a pulse crop."
Saik emphasizes the need for a strong start. "We've seen lots of big yields with six plants per square foot and with as few as four, but eight to twelve is the target for top yields," he says.
Mike Hutton, Syngenta's Manitoba-based product evaluation scientist for canola, also emphasizes the need for a good start. "Good uniform establishment has a huge impact on yield potential," he says. "If I do this well, that's when I get the top yields."
FEEDING HIGH YIELDS
"Canola yield potential strikes a balance between available nutrient and growing season moisture and temperature," says Warren Ward, CCC agronomy specialist. "Nitrogen is the most common limiting nutrient, other than water. A 52 bu./ac. canola crop requires 130 to 150 pounds of nitrogen per acre, and in many cases producers are not applying the correct nitrogen rates to achieve these higher yield targets."
Data published in 2001 showed that canola needs 2.9 to 3.5 pounds per acre of available nitrogen per bushel of seed yield. Research published in 2005 by Rigas Karamanos and colleagues suggested that hybrid canola varieties require two to three pounds per acre of available nitrogen per bushel of seed yield. For canola, the International Plant Nutrition Institute now recommends 2.2 pounds per acre of available nitrogen per bushel of seed yield, based upon research conducted in China and published in 2012. "This is likely your minimum value for growing a consistently high-yielding canola crop that utilizes the yield potential in current hybrids," says Curtis Rempel, CCC vice president for crop production and innovation.
The next consideration is timing. While applying all fertilizer at or before seeding is most common and most convenient and avoids the timing and logistical challenges of in-season applications, highest yields may require in-season top ups.
Saik thinks so. "A high nitrate kick on the front end leads to biomass, but not seed production," he says. "When going for 100 bu./ac. yields, we can't put a big dump of nitrogen at the front end. Timed release will have it evenly distributed and more tied to the uptake curve."
Hagmann agrees. "To unlock 100 bu./ac. canola yields we have to change our way of thinking a little bit," he says. "A split application of fertilizer has been proven season after season on my farm. It's definitely preferable to a one-time application." He provides these reasons:
A crop's need for nutrients fluctuates. Split applications help plants at critical points in their growth cycle.
Split applications can address specific plant deficiencies all season long. They give growers an opportunity to make in- season management decisions instead of having to live with what one thought was going to happen earlier in the year.
With all fertilizer applied at the beginning of the season, growers commit dollars that may not offer a return. In-season applications respond to specific crop needs based on changing conditions.
Fertilizer helps growers get more from the same land base. "I doubled my revenue for the same acres of land with same machinery cost," Hagmann says. "My investment was higher in fertilizers, but I had a four-to-one return."
He compares growing a crop to feeding a dairy cow. "For high-producing cows, you can't feed them once a day and expect high yields," Hagmann says. "The same applies to growing a crop. You have to apply rations at different timings. Machinery and technology only do a small factor to increase yield. The key to success is having a balanced fertility program and give the nutrients needed in a timely fashion during the growing stages."
MANAGING THE UNCONTROLLABLE
Weather, of course, is the uncontrollable factor. Hagmann acknowledges this with his point three and Blackshaw, Harker and Hartman assign two of their seven high-yield keys to weather factors — rainfall and temperature.
"To appropriately alter rates or practices to maintain yield stability under less than ideal conditions, we need accurate seasonal weather forecasts," Hartman says.
Unpredictability of rain and heat is why Sammons will not push hard to repeat his 5,199-pound yield. "We don't farm the way grandpa did," he says, referring to the key-ring of tools available, "but we can't budget to grow 5,000-pound crops because we'd go broke."
With a hotter, drier summer in 2016, the winning yield in OCGA's Canola Challenge was 3,691 lb./ac., a full 1,500 (30 bu./ac.) lower than Sammons' score from the year before. However, when rains come when needed, as they did in 2015, he thinks 4,000-pound (80-bushel) canola crops should be consistently achievable. This benchmark is achievable in parts of the Prairies as well.
New weather technology may help improve forecasts and grower response to weather conditions. In late November, the National Oceanic and Atmospheric Administration (NOAA) of the U.S. launched its first in a series of advanced weather satellites. The primary purpose is improved immediate forecasting of storm movement and intensity, but more knowledge on weather patterns may someday help with long-term forecasting for agriculture.
Integration of The Climate Corporation's weather data management into Monsanto's philosophy is all about harvesting more from a crop's genetic potential. As Monsanto's chief technology officer Robb Fraley says, "We became a biotech company, we transformed into a seed company, we're now in the process of transforming into a data science company."
Agriculture around the world needs to find ways to produce more on the same (or shrinking) land base. Sharing high-yield experiences is an important step in capturing more from the yield potential already built into existing genetics. With this knowledge, we can discover methods that push productivity and improve profitability at the same time.
–Jay Whetter is the editor of Canola Digest
---
Original article appeared in Canola Digest, January 2017. Also available in the online edition.