Excessive plant growth due to ample fertilizer and lots of moisture combined with high winds and pounding can lead to lodging. Green and bendable canola stems can often straighten up again (somewhat) after lodging. If it does not straighten up, the result can be higher levels of sclerotinia stem rot and harvest challenges.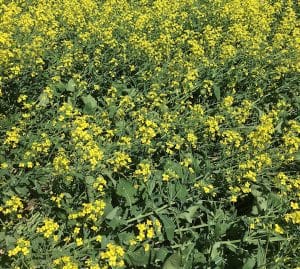 This would be one exception where earlier swathing is better — for two reasons: (1) green pods can bend so can take the increased trauma of attacking a lodged crop and (2) sclerotinia stem rot can spread faster in lodged crop, so cutting early could make it less severe.
Swathing lodged crop may require some trial and error to see what direction works best. Some prefer going perpendicular to the lean, some prefer going into the lean.
Further reading: