Canola seedlings at the canolaPALOOZA site in Lacombe, Alberta, were hit by three -4°C frosts and one -3°C frost over a five-night period May 10-14. Yet photos taken the morning of May 16 show that a decent number of seedlings survived.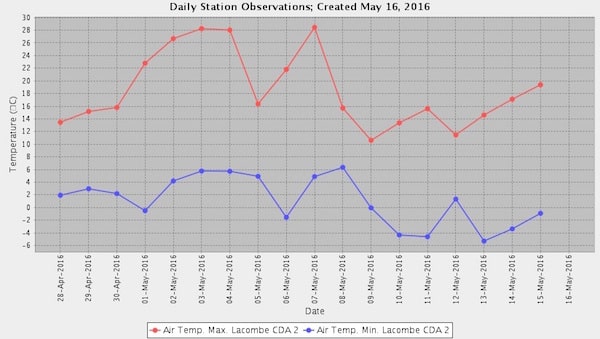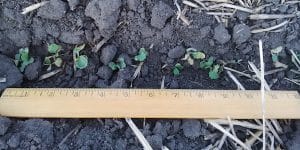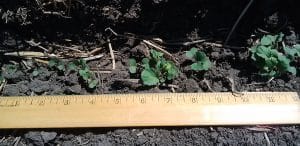 The plots include canola seeded April 14 and April 21. As Murray Hartman, AAF oilseed specialist, reports, these suffered some minor damage and mortality, but most areas still have adequate plant densities of 6 or more per square foot. Even the isolated poor spots tended to have a one or 2 plants that will survive, and late-emerging seedlings could still emerge. How to assess frost damage on young canola.
Reseeding is not necessary for these plots.
Dig for stranded seed. With dry surface soil, assessing frost damage and stand viability should include digging for stranded seed that will germinate after some rain and fill in the stand. (See photo below.)