Making it past early spring flea beetles, lygus bug, swede midge and other insects, you may be reluctant to check for more critters, but it could really pay off in the end if you do put in the effort. Here are the top reasons to take one more look:
Flea beetles have been confirmed in fairly high numbers in a few locations across the Prairies. While they can be found feeding on any green material –which may include weeds- and haven't been above economic thresholds, they may give some indication of next year's potential for concern with early season flea beetle damage.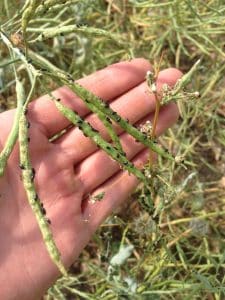 Photo credit: Justine Cornelsen
Some may still be causing damage. Yield potential in many areas actually appears to be higher than initially suggested in the spring, which may adjust growers' perceived willingness to pay if significant damage is being done to their crops. Checking your crops is the best way to know for sure. We are still within the time frame where enough damage to warrant a decision is required, particularly for aggressive late feeders like bertha armyworm or high diamondback moth larvae numbers.
There may be some good guys in there too! One field in south eastern Alberta that was swept had more beneficial ladybird beetle larvae in it than expected. It is good to know the populations of your beneficials so they can factor into your economic assessment for whether to spray or not.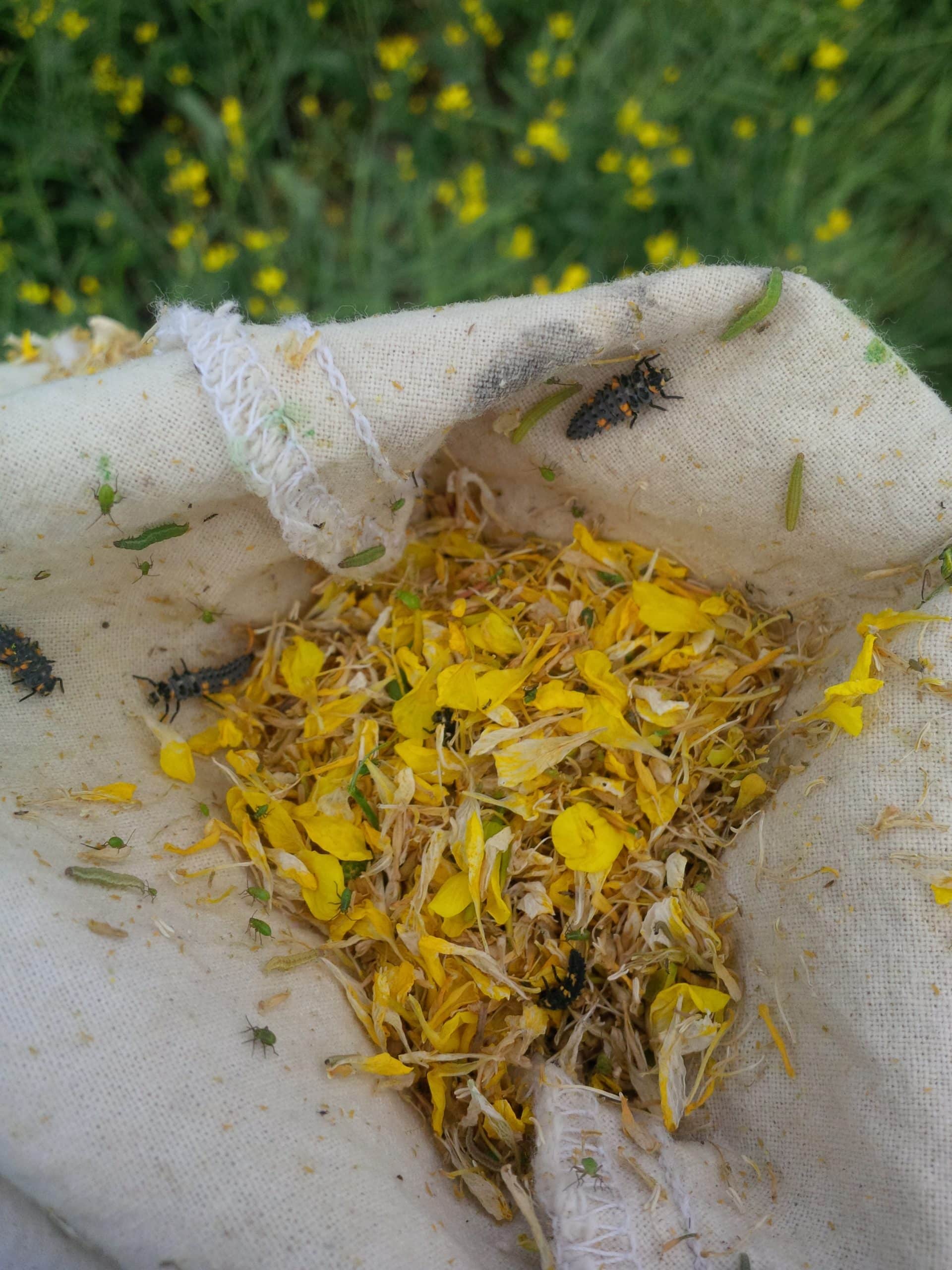 Photo credit: Keith Gabert
You might find diamondback moths, imported cabbage whites, berthas, lygus and flea beetles, grasshoppers and more! Having a look will teach you more about your crops, help your identification skills and make the wait for swath timing or direct combining much easier to handle.