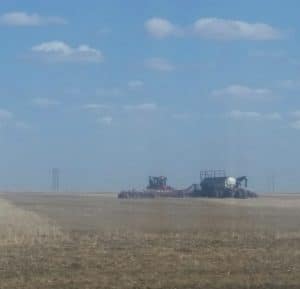 The first two weeks of May are the ideal time to seed canola, based on long-term yield results from the Prairies. This has been shown in Canola Council of Canada research as well as crop insurance results. (See links below.)
Yes, there is a frost risk, but this risk is considerably lower now than in late April. Links to frost risk maps.
On frost: Frost prior to emergence is not necessarily a concern. Instead, note the weather outlook and frost risk for a week from the seeding date. That is most likely when crop emergence will begin.
Related links:
Alberta data showing effect of seeding date on canola yields
Manitoba crop insurance data comparing yield by seeding date
Canola Encyclopedia chapter on "Time of seeding"
CCC factsheet: Seeding canola the ideal timing