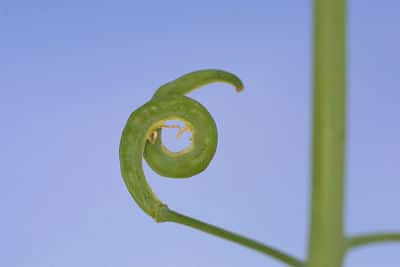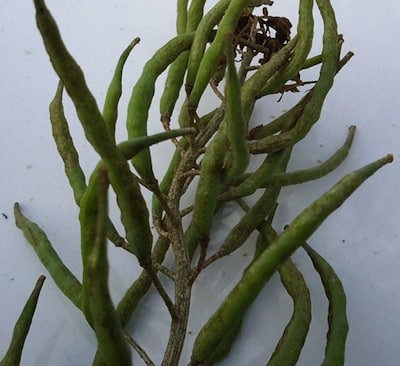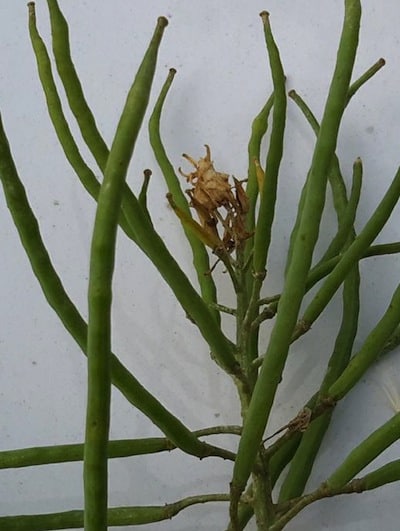 Western flower thrips cause curled or twisted pods on canola. They are the primary cause of pod curling. (Lygus feeding can sometimes curl pods, too.) Economic levels of damage from thrips are very rare.
Thrips are often found at higher numbers in delayed crop. They are not causing the delay. Instead, the delayed crop is likely attracting them away from mature crops.
Adult thrips are small (1 mm in length) and often require a specialized entomologist to accurately identify.
Other kinds of damage, such as bouqueting of pods, is not likely thrips damage. Swede midge or herbicide damage are more likely, but accurate diagnosis may require some effort. Read the August 13 article called "Damage ID".