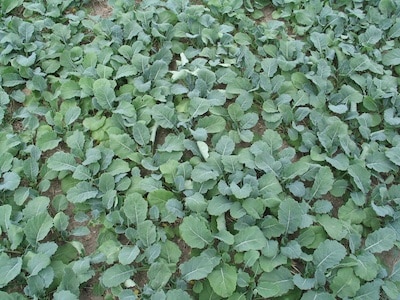 First-time canola growers will benefit from taking steps to achieve a uniform canola stand with 7 to 14 plants per square foot.
How to achieve a uniform stand:
Seed into warm soils. This will increase seed survivability, especially if you have a large seed-size seed lot which will result in fewer seeds per pound going into the ground. (Link to soil temp article from last week.)
Seed 1/2" to 1" deep. Shallow seeding is recommended for all canola because it increases seedling survival.
Keep seed-placed fertilizer at a safe level.
A canola crop that starts off strong provides a buffer against most other problems that may occur throughout the season. New growers who may not be familiar with the pests and harvest management quirks of canola will benefit most from this buffer. You may still have to spray for insects and disease, and an early frost may still lock in high green, but a crop that starts off thick and healthy is more likely to overcome mild pressure without a yield penalty.
Are you a first time canola grower? What are your questions and concerns? We'd like to hear from you. Email whetterj@canolacouncil.org.