Key Result
This project is still in progress, but it aims to benefit farmers and industry by improving the ability to assess the risk of sclerotinia stem rot and the need for fungicide application, while getting the most out of the fungicides based on risk, crop development and improved canopy coverage.
Project Summary
Overview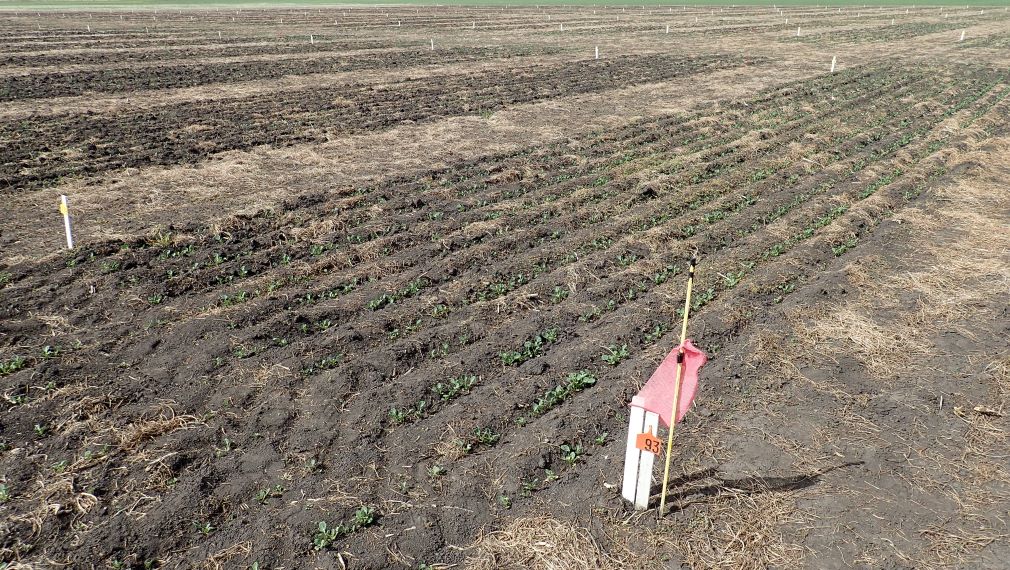 Sclerotinia stem rot is an important factor influencing long-term production and economic stability for canola producers. However, outbreaks of stem rot can be variable and as a consequence fungicide application decisions are often difficult to make. Recent research investigating quantitative (q)PCR assessment of petals and assessment of other factors related to stem rot outbreaks in Alberta have shown that assessment of pathogen levels via qPCR analysis, while accounting for the impact of weather factors such as relative humidity (RH) in relation to crop development, holds promise in terms of stem rot risk assessment. Current recommendations from the United Kingdom suggest the potential use of earlier fungicide applications at the green to yellow bud stage compared with western Canadian recommendations. Early applications of fungicide may improve canopy coverage including leaf axils and bases, potentially improving management of stem rot. Moreover, if required, a subsequent application of fungicide 10-14 days later may extend the level of protection.
This research aims to improve management practices for Sclerotinia sclerotiorum by developing a better understanding of the relationship between inoculum availability and environmental conditions before and during flowering, and how this impacts stem rot risk and fungicide response. Researchers are looking at factors (seeding rate) that influence crop development, as well as variability in flowering and the resulting fungicide efficacy at different canola growth stages. They will also evaluate fungicide efficacy when applied as a single early application or as dual applications at different flowering stages, and will refine the use of qPCR analysis and investigate the use of spore traps to assess inoculum load before and during flowering.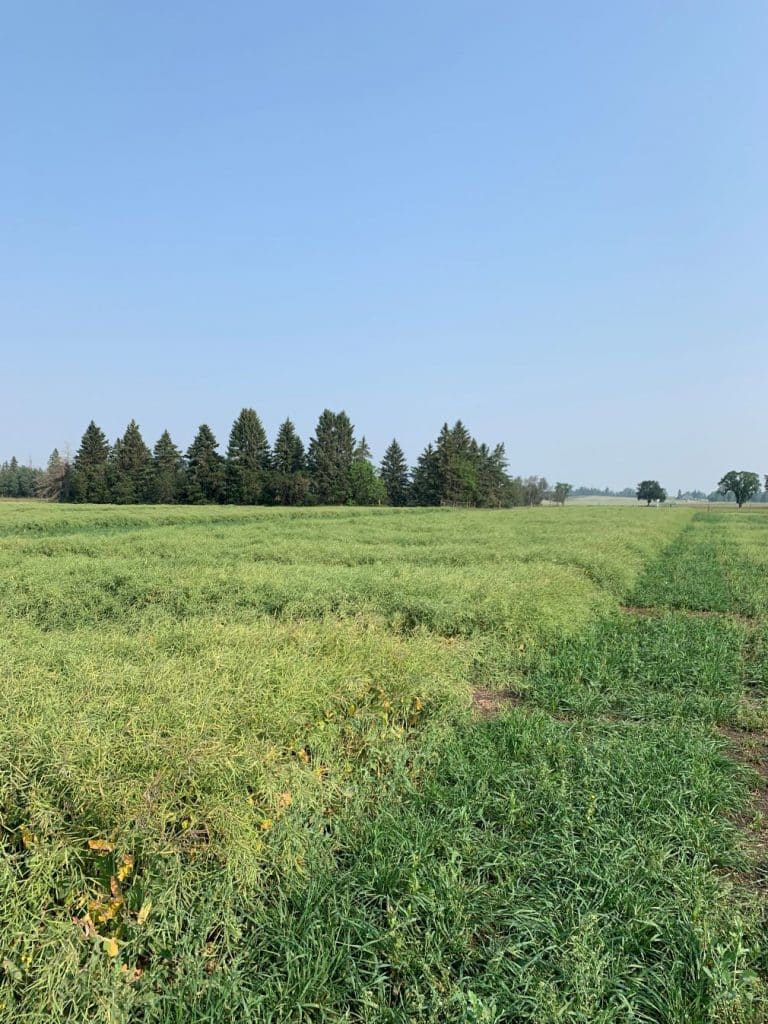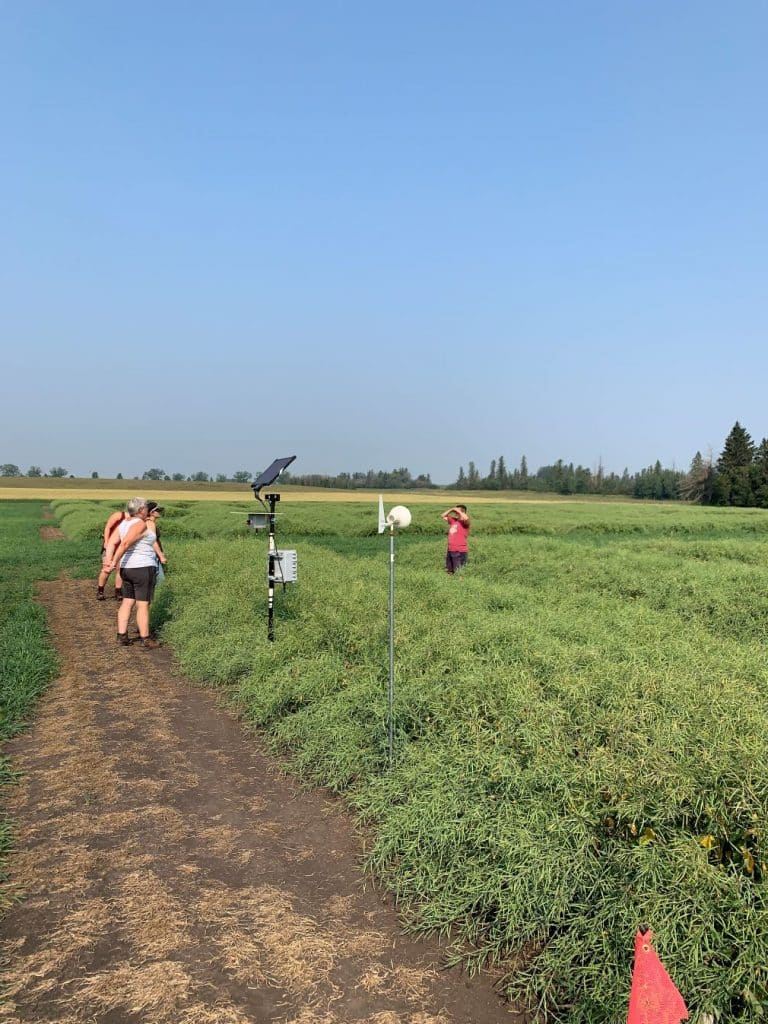 Objectives
The specific project objectives are:
Refining the use of qPCR analysis and investigating the potential of utilizing spore traps instead of canola petals;
Understanding the role and impact of RH, rainfall, and temperature on inoculum production and disease development;
Evaluating the efficacy of very early applications alone or in conjunction with later applications of fungicide for management of stem rot;
Develop a better understanding of factors (e.g. seeding rate) that influence crop development and variability in flowering and how this influences fungicide response at various crop growth stages;
Develop a better understanding of how inoculum availability and environmental conditions prior to and during the flowering period influence stem rot risk and the efficacy of fungicide application.
Progress
Conditions in 2019 were favourable for stem rot. In general, final stem rot levels generally reflected spore loads as well as relative humidity and temperature conditions. Where fungicide responses occurred, better efficacy generally reflected peak spore loads and the occurrence of favourable weather conditions. Unfortunately, in 2020 the fungicide trial experiments were postponed due to COVID-19 and will be conducted during the summer of 2022, while the 2021 field season should progress as normal. However, Eleanor McBain was able to continue her M.Sc. project work in the Fort Saskatchewan and Legal region of Alberta in 2020. Preliminary results indicated lower spore loads and lower disease levels, which contrasted with higher spore loads and disease in 2019.