Update: Jim Everson will begin his role as CCC president on Tuesday, May 23.
April 18, 2017 – The Canola Council of Canada (CCC) is pleased to announce that Jim Everson will be the next CCC President.
"Jim is a respected leader who brings significant industry vision, as well as understanding of the domestic and global issues and opportunities we face," says David Dzisiak, Chair of the CCC Board of Directors. "We are confident that with his leadership and expertise, our industry will continue its successful path toward our Keep it Coming 2025 strategy."
Everson has over six years of previous experience at the Canola Council, serving as Vice President, Government Relations from 2008 to 2015. In this role, he represented the canola industry's interests in trade, market access and regulatory affairs. Everson's experience also includes previous roles as Executive Director of the Canadian Oilseed Processors Association and Executive Director of Soy Canada.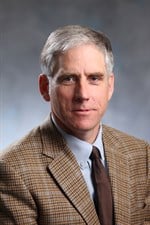 "I'm very excited about the opportunity to work with the tremendous team at the Canola Council; a remarkably talented staff and committed, focused Board of Directors," says Everson. "I look forward to returning to the Council and being part of the continued growth and success of the canola industry."
Everson will be assuming the President role as soon as his transition arrangements can be finalized.
Before joining the Canola Council in 2008, Everson was a government relations consultant in Ottawa achieving solutions to government issues for private companies, associations and non-profit groups. He also served as a senior political advisor in the federal government. Everson has a B.A. (Honours) from Queen's University.
The Canola Council of Canada is a full value chain organization representing canola growers, processors, life science companies and exporters. Keep it Coming 2025 is the strategic plan to ensure the canola industry's continued growth, demand, stability and success –  achieving 52 bushels per acre to meet global market demand of 26 million metric tonnes by the year 2025. This year, the Canola Council celebrates its 50th anniversary. Visit CanolaHistory.ca to learn more.
-30-
Jim Everson will be pleased to give media interviews once he joins the CCC. In the meantime, media may contact:
Heidi Dancho
Director, Communications
204-982-2108
danchoh@canolacouncil.org