The 2019 Canola Discovery Forum (CDF) will take place at the RBC Convention Centre in Winnipeg, Manitoba on November 13-14, 2019.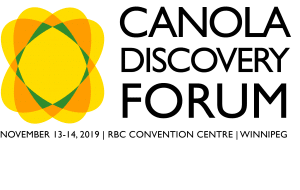 This forum has become an annual event that provides a unique opportunity for consensus building and dialogue between all canola industry stakeholders. The theme this year is Integrated Pest Management.
We want participants not only to learn, but to collectively explore opportunities and challenges that face the industry, examine enhanced crop production management strategies and help define research and innovation priorities that will further the success of the canola industry.