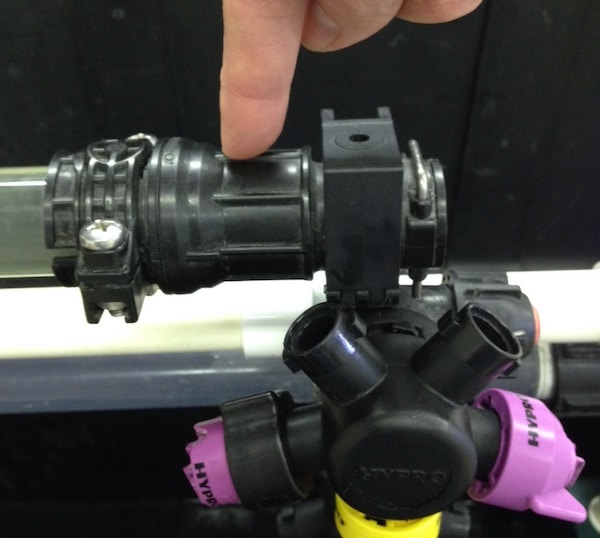 While waiting for the right conditions for a pre-seed burnoff or to start seeding, pull out the sprayer and get it ready for action. Here are a few considerations:
1. Fill it full of water and run it through the system. Make sure the only place the water comes out is through the nozzles.
2. While at it, run through a cleaning cycle using a multi-function sprayer cleaner that will raise pH and provide a detergent function. Let the cleaning solution sit in the system for a day or so. Remember to remove screens (nozzle and ALL mains) and soak separately in another container with cleaning solution.
3. Check nozzles for patterns and proper output rates. Replace any nozzles that are faulty. You may just want to replace the whole lot with new low-drift nozzles.
4. Look at a few retrofits to improve sprayer performance and to ease clean-out. Hypro Express nozzle body end caps are one example. See more here.