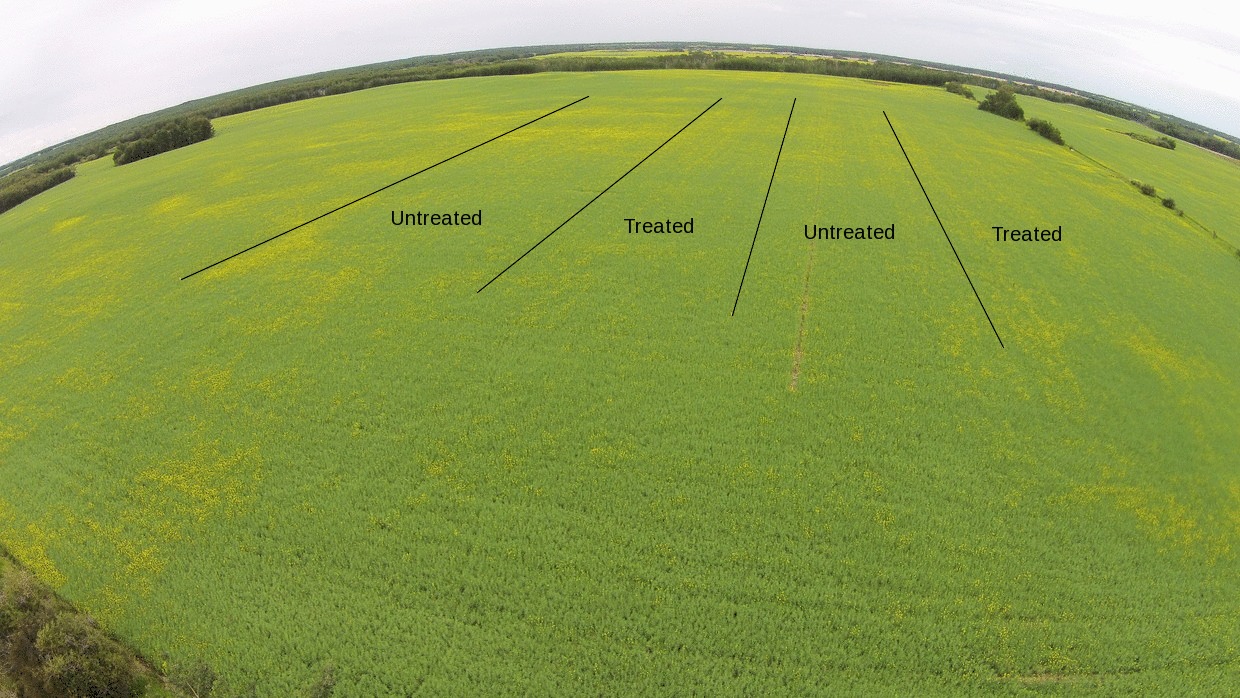 With the crops getting closer to harvest, the CCC Ultimate Canola Challenge (UCC) grower partners are also getting ready to find out the results of their on-farm trials. This year's UCC had growers testing the impacts of boron on the yield of their crops by broadcasting and incorporating granular boron, or using a foliar boron application at the early flower stage. All on-farm sites have at least one, often two, check strips in order to have a standard to compare the boron treatment against and plan to use calibrated weigh wagons at harvest to collect the most accurate yield data.
Likewise, at four research stations across the Prairies – Beaverlodge and Lacombe, AB, Scott, SK and Portage la Prairie, MB – small plot version of the boron treatments are being carried out along with untreated checks for comparison.
The sites are currently at late flowering to pod ripening stages. Beaverlodge, AB is looking fairly uniform, the Medstead and Scott, SK sites are not reporting any insects or disease, other than some thrip and grasshopper damage below economic threshold. The Cleardale, AB site has been a little dry and had a number of grasshoppers in the field's edge, while the Portage la Prairie, MB site reported some standing water after a summer rain event.
Check out the UCC webpage and follow the progress of these sites by checking out photos on the UCC blog and predict what type of results will be reported at the late fall grower meetings, after the challenge for both the small and field-scale trials has been completed!