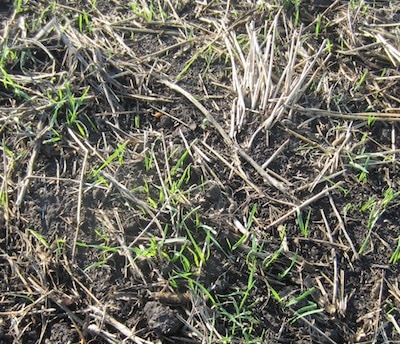 Carpet of weeds. It seems like they're all emerging at once. Early control significantly lowers the economic risk.
Broadcasting live! Broadcast seeding comes with higher risks, but it covers a lot of acres fast. Got tips to share?
TKO for TSW. We're not saying seed weight isn't important, but many other factors also influence plant population.
Close the gap. To shorten canola maturity, you can swap varieties (in theory), up seeding rates, reduce nitrogen rates and seed shallow.