New CCC booth at January farm shows. The Canola Council of Canada and SaskCanola will be in a joint booth at the Crop Production Show in Saskatoon January 9-12. The CCC booth will be separate from the Manitoba Canola Growers Association booth at AgDays in Brandon January 17-19. And the CCC and Alberta Canola Producers Commission will share a booth at FarmTech in Edmonton January 24-26. Come talk with Canola Council of Canada agronomists and communications staff. New Canola Watch subscribers who sign up at the shows will be entered into a draw for an iPad 2. Existing subscribers may want to tell neighbors and colleagues about this opportunity.
Canola Watch CCA exam now available. Certified Crop Advisors have until January 23 to complete the Canola Watch 2011 CCA exam.
Clubroot sanitation. The Canola Council of Canada has a new Clubroot Sanitation Guide with machinery cleaning tips and steps to identify your risk. Copies will be available at the Canola Council of Canada and provincial canola association booths at CropWeek, AgDays and FarmTech this month. Articles in this edition of Canola Watch also cover the topic.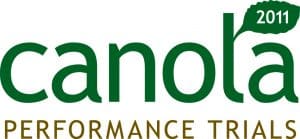 Canola Performance Trial data. Click here to download a PDF booklet with the Canola Performance Trial (CPT) canola variety comparison data for 2011. You can also pick up a printed copy at the CCC and provincial canola association booths at the farm shows this month.